Online version of this press release
FOR IMMEDIATE RELEASE:

Acon Digital has Updated their Entire Plug-in Range with Native Apple Silicon Support
Oslo, July 1st, 2021 — Acon Digital has updated their entire line of plug-ins to run natively on Apple Silicon processors such as Apple M1. "After releasing our audio editor Acoustica with native support for Apple Silicon in April, we have spent the past two months releasing updates for our range of plug-ins with native Apple Silicon support", says Stian Aagedal, CEO at Acon Digital, and continues: "We are excited to leverage the full potential of Apple's new line of processors and are very pleased with the responsiveness as well as the low CPU and power consumption when running our products natively on Apple M1".
The Extract:Dialogue plug-in that separates dialogue from common types of background noise such as wind, rustle, traffic, hum, clicks and pops, received further improvements. The CPU usage was drastically reduced on all platforms due to code optimizations and the plug-in now comes with a new deep learning model that was trained on an even larger training set. The new model reduces artifacts, gives more consistent results and keeps the dialogue more natural. An option in the preferences makes it possible to choose the old model for legacy session support.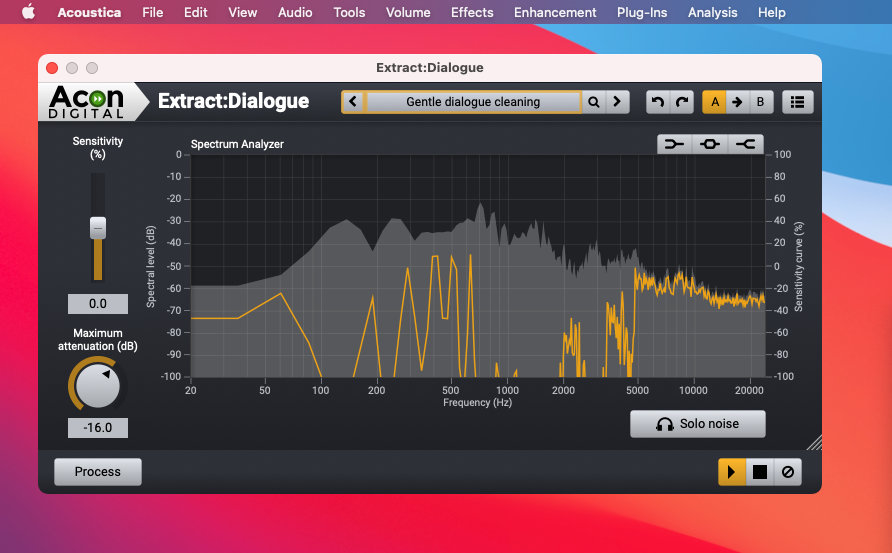 The dry signal panning in Verberate Immersive was improved in when up-mixing stereo to surround or immersive so that audio is also routed to the front center channel. The behaviour can be changed in the preferences to support legacy sessions.
The upgrades are free for owners of the respective plug-ins.
List of Acon Digital Plug-ins
About Acon AS
Acon Digital is a Norwegian company that develops cutting edge audio editing software and processing tools. The wide range of products covers audio editing, restoration, mastering and effects processing — all conceived with ultimate audio quality and usability in mind.

Acon AS
Lybekkveien 29C
0770 Oslo
Norway